TrueAuthentication ®
Real-time authentication for government-issued domestic or international IDs

Be certain with advanced ID authentication far more sophisticated than a barcode scan

The most frequently updated document library available

Analyzes data from magnetic stripe, two-dimensional bar code, RFID, and all readable text
Request A Demo
Knowing Your Customer Begins with Authentication
A barcode scan or visual inspection of an ID just won't cut it anymore with readily accessible, sophisticated fakes. TrueAuthentication® from Veridocs goes further—using multiple light sources, data matching, and a global ID database to fully authenticate a document in seconds.
TrueAuthentication technology compares a scan of a government-issued ID against our proprietary database of global identification documents, then provides easy-to-interpret results. Captured information is easily integrated into Veridocs' or other applications.
Unlike a basic barcode scan, TrueAuthentication not only retrieves and verifies data from all readable components on the ID, but also verifies the wide array of security features unique to a particular ID document. The system also captures a digital image of the entire front and back of the ID document, and a separate image of the photo on the ID.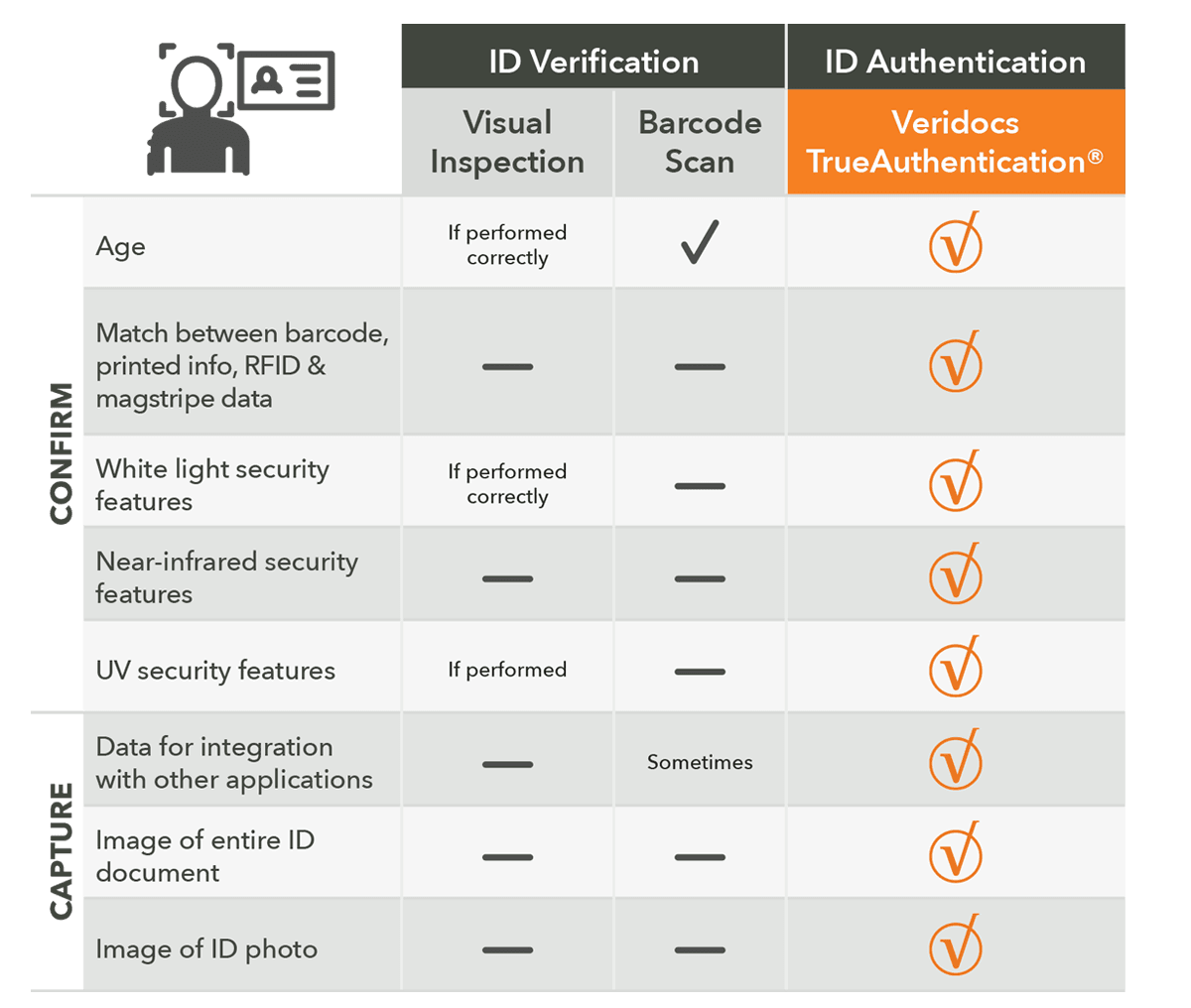 Authenticated Security Features
TrueAuthentication confirms the validity of:
White Light Features
Features and patterns visible to the naked eye
Near-Infrared Features
Light-absorbing inks applied only to certain fields
Ultraviolet Light Features
State seals or other designs visible only in UV light
Bar Code, RFID & Magstripe Features
Machine-readable data scanned and cross-matched to front of ID document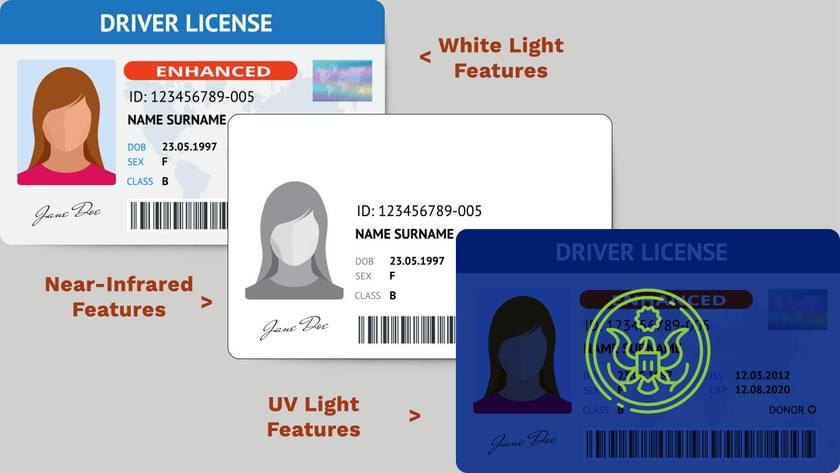 Simple Results & Data Capture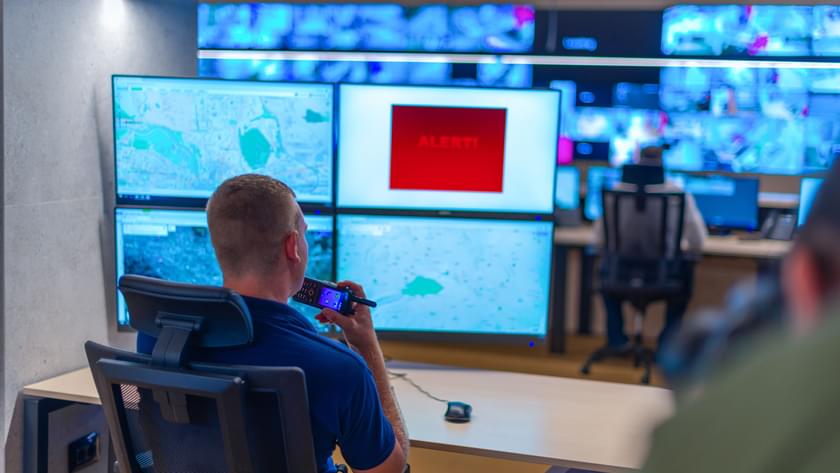 TrueAuthentication performs real-time imaging, data capture, and analysis of an ID, displays the data and authentication result, and offers optional storage of IDs within each customer's own firewall.
​​Within our own applications for gaming & hospitality, the user-friendly operator screens will also display the biographic and image data from the ID. This information can be auto-populated in forms, stored in customer databases, or checked against multiple watch lists.